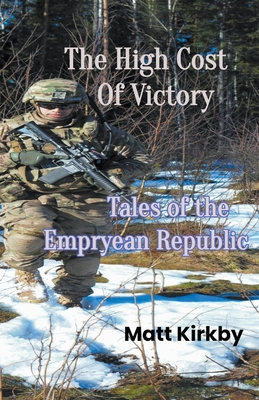 The High Cost Of Victory (The Empyrean Republic #2)
This product is not returnable.
Publication Date:
May 7th, 2023
Publisher:
Cosmic Legends Publishing
Description
The Empyrean Republic is at war with itself After millennia of peaceful expansion, the Republic has grown too large to govern and patrol the space lanes around its member worlds. Now many of those star systems have rebelled against the galactic government and battles rage on a thousand worlds. These are the stories from the front-lines...epic space battles, close-fought surface skirmishes, heroes and villains.