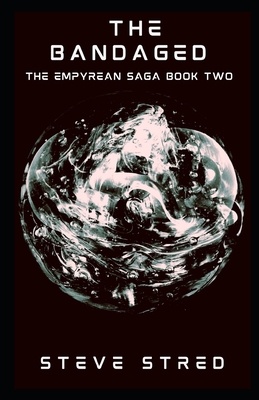 The Bandaged: The Empyrean Saga Book Two
This product is not returnable.
Publication Date:
April 29th, 2022
Publisher:
Black Void Publishing
Description
Once Eldridge's right hand man, Albert Harkins has been exiled to Earth.
Only Earth is supposed to be uninhabitable.
As the reality of the Empyrean lies are exposed and Harkins learns more and more about what Eldridge's ultimate plans are, his hatred grows and vengeance floods his vision.
Return to the world of Empyrean, Lizzie and the future that exists within the orbs.
Not all that you see is real and not all that you know is true.
'The Bandaged' will answer some questions and ask some more, but ultimately it'll be up to you, dear reader, to see if you can unravel the mystery before you.
The follow up to 'The Future In the Sky, ' for fans of 'The Hunger Games, ' 'The 100, ' and 'Alice in Wonderland.'
"'The Future In the Sky' is a compelling literary treat - wholly original, surprising and ultimately moving. I'd recommend it to anyone."
-Tim Lebbon, HWA Bram Stoker Award winning author, author of 'The Silence, ' 'Eden' and 'Relics.'
"Reminiscent of Bradbury, The Future in the Sky is an intimate, character-driven exploration of coming of age in a grim future. Dread builds from the first chapter and doesn't let up."
- Laurel Hightower, author of Crossroads
"I was only three pages in when I knew this story would be one I read in a single sitting. A sci-fi work of dystopian existence driven by Lizzie's gut-wrenching fear and a need for the truth. Steve Stred's characters jump from the pages, becoming part of your world, causing you to care what happens. Stred doesn't waste a single sentence in this must-read novella."
- Cindy O'Quinn, HWA Bram Stoker Award nominated author of Lydia
"Steve Stred has presented a tale of surreal, dark science-fiction here that asks questions of place and belonging, of duty and desire, and might leave you questioning your own choices... or lack of them."
- Alan Baxter, award-winning author of Devouring Dark and Served Cold
"The Future In the Sky' proves Stred can't be restrained by genre"
- Gavin Kendall, Kendall Reviews