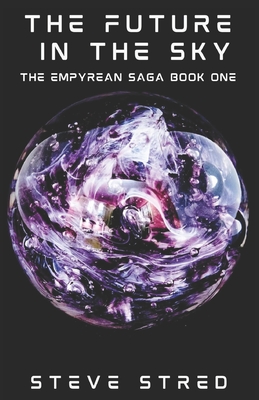 The Future In the Sky (The Empyrean Saga #1)
This product is not returnable.
Publication Date:
February 22nd, 2021
Publisher:
Black Void Publishing
Description
Earth has crumbled. The survivors now live on the revolving ship designed by Mr. Eldridge and his company Empyrean, orbiting the planet. With selection day arriving, Lizzie isn't sure what they want. Salvation or Eradication.
Selection is supposed to be the highlight of a student's life. To jump and find your forever life.
But one question lingers for Lizzie, more than any other. What if you jump and miss your orb?
"In an overpopulated ship revolving above Earth, teens must leap for Salvation. But what exactly does that mean? In The Future In the Sky, a mind-bending post-apocalyptic study of survival, betrayal, and revenge, Stred solidifies his place as a creator of fresh nightmares. Take a leap of faith and read this book."
- Lee Murray, three-time HWA Bram Stoker Award - nominee and author of Into the Ashes.
"Dark science fiction with a compulsively readable writing style and a strong emotional core."
- Tim Waggoner, HWA Bram Stoker Award-Winning author and author of Your Turn to Suffer.
"In this coming-of-age tale set on a near-doomed generation ship, Steve Stred blurs the boundaries between internal and external realities. With straight-to-the-point prose and efficient narrative beats, he builds an unsettling portrait of
post-adolescent Lizzie that is raw and ambiguous, capturing the uncertainty of every young person who struggles to discover who they will become in an unknown future."
- Joanna Koch, Shirley Jackson Award Finalist and author of The Wingspan of Severed Hands
"Using a crisp, cut-to-the-chase writing style, Steve Stred has penned a fascinating, dark sci-fi tale with The Future In the Sky. Following Lizzie's quest for truth and purpose in a dystopian world fraught with half-truths and secrets was a page-turning experience I won't soon forget."
- Jeremy Hepler, HWA Bram Stoker Award nominated author of The Boulevard Monster and Cricket Hunters
"A bleak and beautiful portrait of the future, told with Stred's unique and amazing skill. I loved it."
- Sonora Taylor, author of Seeing Things and Little Paranoias: Stories