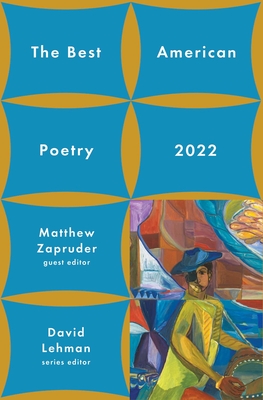 The Best American Poetry 2022 (The Best American Poetry series)
Publication Date:
September 13th, 2022
Usually Ships in 1 to 5 Days
Description
Matthew Zapruder picks the poems for the 2022 edition of The Best American Poetry, "a 'best' anthology that really lives up to its title" (Chicago Tribune).
Since 1988, The Best American Poetry series has been "one of the mainstays of the poetry publication world" (Academy of American Poets). Each volume presents a selection of the year's most brilliant, striking, and innovative poems, with comments from the poets themselves lending insight into their work.
For The Best American Poetry 2022 guest editor Matthew Zapruder, whose own poems are "for everyone, everywhere...democratic in [their] insights and feelings" (NPR), has selected the seventy-five new poems that represent American poetry today at its most dynamic. Chosen from print and online magazines, from the popular to the little-known, the selection is sure to capture the attention of both Best American Poetry loyalists and newcomers to the series.
The series and guest editors contribute valuable introductory essays that illuminate the current state of American poetry.
Praise for The Best American Poetry 2022 (The Best American Poetry series)
"Want to read more contemporary poetry but don't know where to begin? For expert curation and variety, you can't do better than 'The Best American Poetry 2022,' edited this year by Matthew Zapruder…Zapruder strikes just the right note in his introduction…He finds encouragement—and motivation—in fine writing."—Ron Charles, the Washington Post