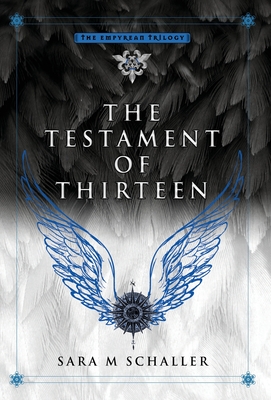 The Testament of Thirteen (The Empyrean Trilogy #3)
Publication Date:
September 13th, 2022
Publisher:
Designs by Seraphim
Description
He wanted to discover who he was, but is he prepared for his destiny? Are any of them?
After the events of the unbinding, Jordan finds himself alone in Hell's clutches with a new ruler in the Underworld, one set on causing chaos. Surrounded by enemies and with no means of escape, Jordan's future is uncertain.
Meanwhile, in the depths of a Geneloom lab, Dane and Sophia struggle with their newfound inherited abilities. The only way out is if they learn how to control them, but mastering their skills means handing over immeasurable power to their captors.
All hope seems lost, especially with the angels missing, and as the Union of the Spheres draws closer, everything relies upon their return.
The only chance Jordan, Dane, and Sophia have at reuniting their found family is if everyone fights their own battles. But Lilith is on the loose and out for blood, and she has every intention of taking it.
In this epic conclusion to the Empyrean Trilogy, nothing is guaranteed. Will Jordan and his friends succeed in the final war, or will evil vanquish good once and for all?