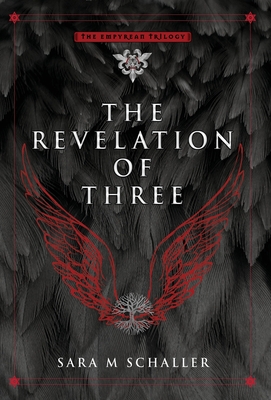 The Revelation of Three (The Empyrean Trilogy #2)
Publication Date:
August 3rd, 2021
Publisher:
Designs by Seraphim
Description
He thought he was prepared to go to war with the Devil, but what if Satan's not his true enemy?
Ever since the Devil donned a powerful amulet that allows him to walk the Earth, he has grown weaker-and so has his authority. As a result, mutiny is rising in Hell, and the Devil must fight to remain the king of the underworld. Little does he know, there is much more at stake than his title.
After the death of the nun who raised him and his best friend, Jordan Conway cannot think of anything but finding Sophia and keeping her safe. Luckily, he has a team of archangels on his side, and with their help, the two lifelong friends are reunited. But Jordan didn't expect the reunion to include another of Sister Helen's charges-the boy he'd loved like a brother but who had pushed him away, Dane. The three orphans never thought their lives would amount to much, but finding their way back to each other is leading them to finding out who they truly are.
All paths converge when the fourteenth sphere, a celestial object with a power like no other, appears at the Met. The angels must keep it from falling into the wrong hands, and soon, the lines between good and evil blur as they find themselves fighting alongside Satan to prevent the unleashing of a dark and dangerous force hell-bent on taking them all down. But in this world, nothing is as it seems, and the mysterious sphere is possibly the least of their concerns...
Get ready for another adventure as the three friends, and the angels they now consider family, travel the globe in search of a way to save each other-and the world.