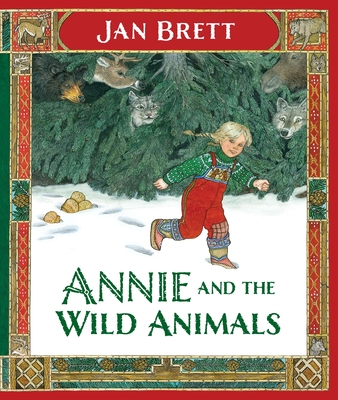 Annie and the Wild Animals
Publication Date:
October 11th, 2012
Publisher:
G.P. Putnam's Sons Books for Young Readers
Description
A charming friendship story that celebrates animals, spring, and kittens!
When Annie's cat disappears one winter morning, the lonely little girl tries to befriend the woodland animals behind her home. But instead of finding companionship, a giant moose, a grumpy bear and others show up to eat her corn cakes until they are all gone.
Then they leave, and to Annie's surprise, out of the woods comes Taffy—with three new kittens! Now she has more soft and cuddly friends than she'd ever imagined.
A lively tale sure to be loved by fans of The Mitten.
About the Author
Jan Brett is the beloved New York Times bestselling author/illustrator of many books for children. She lives in Norwell, Massachusetts.
Praise for Annie and the Wild Animals
"The pictures hold countless surprises. Indisputably, this is a work of wonder that deserves highest honors." -Publishers Weekly