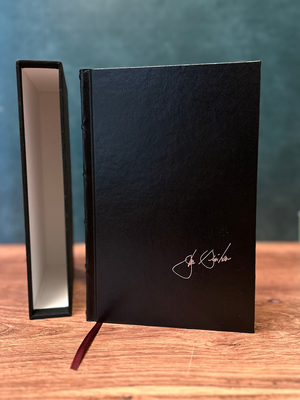 The Exchange - Limited Edition: After The Firm (The Firm Series #2)
This product is not returnable.
Publication Date:
November 21st, 2023
Description
Books are signed and numbered, with printed endpapers, foil stamping, a cloth slipcase, and a ribbon marker.
#1 New York Times bestselling author John Grisham delivers high-flying international suspense in a stunning new legal thriller that marks the return of Mitch McDeere, the brilliant hero of The Firm.
What became of Mitch and Abby McDeere after they exposed the crimes of Memphis law firm Bendini, Lambert & Locke and fled the country? The answer is in The Exchange, the riveting sequel to The Firm, the blockbuster thriller that launched the career of America's favorite storyteller. It is now fifteen years later, and Mitch and Abby are living in Manhattan, where Mitch is a partner at the largest law firm in the world. When a mentor in Rome asks him for a favor that will take him far from home, Mitch finds himself at the center of a sinister plot that has worldwide implications—and once again endangers his colleagues, friends, and family. Mitch has become a master at staying one step ahead of his adversaries, but this time there's nowhere to hide.