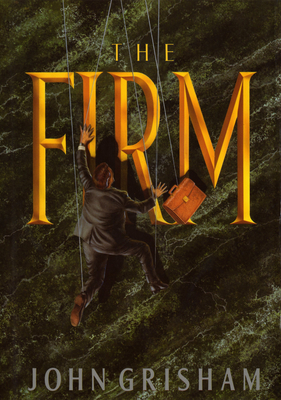 The Firm: A Novel (The Firm Series #1)
Publication Date:
February 1st, 1991
Usually Ships in 1 to 5 Days
Description
#1 NEW YORK TIMES BESTSELLER • From the master of legal thrillers, a page-turning classic of "suit-and-dagger suspense" (The New York Times): At the top of his class at Harvard Law, Mitch McDeere had his choice of the best firms in America. He made a deadly mistake.
 
Don't miss John Grisham's new book, THE EXCHANGE: AFTER THE FIRM!
For a young lawyer on the make, it was an offer Mitch McDeere couldn't refuse: a position at a law firm where the bucks, billable hours, and benefits are over the top. It's a dream job for an up-and-comer—if he can overlook the uneasy feeling he gets at the office. Then an FBI investigation into the firm's connections to the Mafia plunges the straight and narrow attorney into a nightmare of terror and intrigue. With no choice but to pit his wits, ethics, and legal skills against the firm's deadly secrets—if he hopes to stay alive…
Praise for The Firm: A Novel (The Firm Series #1)
"Taut, fast and  relentless... A ride worth taking." --  San Francisco Chronicle.
"Keeps the reader hooked... From the creepy first  chapters... to the vise-tightening midsection and  on to the take-the money-and-run finale." --  The Wall Street Journal.
"Irresistable... seizes the reader on the opening  page and propels him through 400 more." --  Peter Prescott, Newsweek.