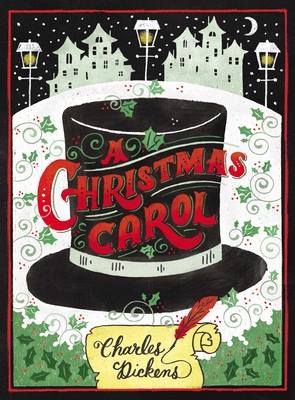 A Christmas Carol (Puffin Chalk)
Publication Date:
October 16th, 2014
Usually Ships in 1 to 5 Days
Description
Ebenezer Scrooge is a mean old man with no friends or family to love him - he's just so miserable and bitter! One freezing cold Christmas Eve, Marley's Ghost pays Scrooge a visit and an eerie night-time journey begins. The Christmas spirits are here to show Scrooge the error if his nasty ways. By visiting his past, present and future, will Scrooge learn to love Christmas and the others around him?
Praise for A Christmas Carol (Puffin Chalk)
The cheerful poverty of the Cratchit family in A Christmas Carol, is a sure-fire tear-jerker. At one public reading by Dickens in Boston, there were "so many pocket handkerchiefs it looked as if a snowstorm had gotten into the hall"—Sunday Express
It has it all: a spooky ghost story, a heartwarming redemption and a great plot with a satisfyingly happy ending—The Times
A story which, perhaps more than any other, sums up the spirit of the British Christmas—Sunday Telegraph
One of the great achievements of British culture—D.J. Taylor
But that story endures and retains the power to move us because it speaks to the human heart, and gives us hope when hope is fading—Tony Parsons, Mirror