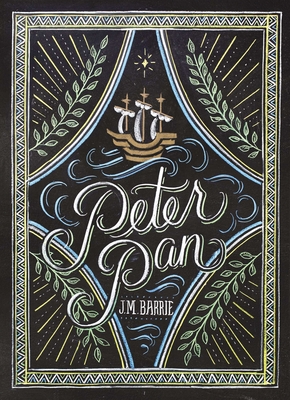 Peter Pan (Puffin Chalk)
Publication Date:
July 11th, 2013
Usually Ships in 1 to 5 Days
Description
One starry night, Peter Pan and Tinker Bell lead the three Darling children over the rooftops of London and away to Neverland - the island where lost boys play, mermaids splash and fairies make mischief. But a villainous-looking gang of pirates lurk in the docks, led by the terrifying Captain James Hook. Magic and excitement are in the air, but if Captain Hook has his way, before long, someone will be walking the plank and swimming with the crocodiles...
Praise for Peter Pan (Puffin Chalk)
"Barrie wrote his fantasy of childhood, added another figure to our enduring literature, and thereby undoubtedly made one of the boldest bids for immortality of any writer. . . . It is a masterpiece."
–J. B. PRIESTLEY